Our sponsor Child – Frida
Sponsored since May 2013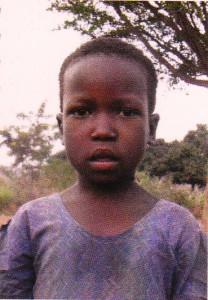 Frida was born in 2005, she lives in the Offaka Project in Uganda.
She lives with her parents and 3 sisters.
Frida currently attends grade 1 at school and likes to draw and play ball games.
Frida speaks Madi language.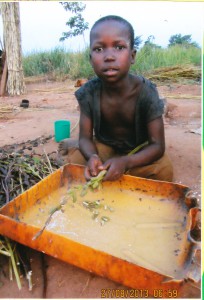 Age 8
My favourite colour is Yellow
I like to eat beans
My favourite animal is the Tiger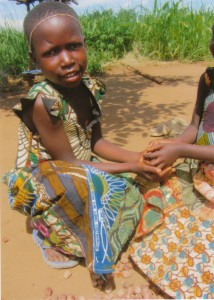 Frida 9 years old
Frida attends school and is in grade P.1, She wake up at 7am and walk to school Is in bed by 7pm. The game Frida likes to play the most is Ball games with my friends. From our sponsorship she is healthy and her community has received Mosquito nets to protect them while they are sleeping.
This is a drawing of a cultral local pot called Adua in this pot we make Asua which is made from white ants molded with sheer nut butter oil  and we serve it with Enyaasa which is made from Cassava flour mixed with millet or sorghum flour. These are traditional dishes and are eaten on days of celebration.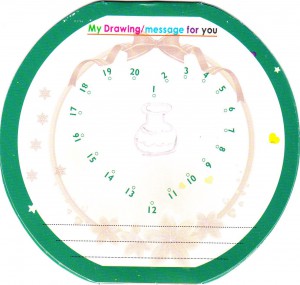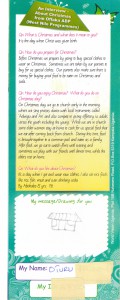 Christmas 2014