Our sponsor Child – Roderick
Sponsored since May 2001 – November 2013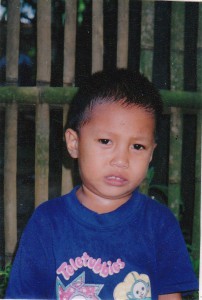 Roderick Age 4
Roderick lives with his family in the Mapaglingap (Quezon) Project in Philippines
He lives with his Mother and Father.
Roderick has be sponsored by us for many years and we have seen him grow up.
Roderick Age 16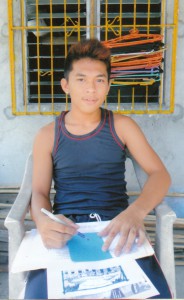 Roderick is now 16 he favoriate subject at school is maths and he likes to play sports with his cousins when he has spare time.
When he gets older he would like to be a policeman
He is quiet and shy and his favoriate colour is Black.
Latest Letter from Roderick